We sent out this letter from the resort via the Howler as it seems a number of owners did not receive it.
After reading it if you have any questions or comments please forward them to the HVHA Executive at: 
infohvha@gmail.com
The Executive and Directors will be meeting 
Sunday
 @ 
10:00 AM February 04, 2018
.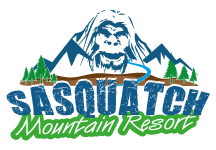 Sasquatch Mountain Resort (SMR) Q4 2017 update to homeowners:
Final documentation for approvals for the hill took an additional 9 months by the Province of BC but are now complete. We are looking forward to updating you with a quarterly newsletter for the residents at the hill of any applications being made and why and other future issues that affect the residents of Hemlock Valley. If you do not wish to receive this update then please respond unsubscribe or email us and we will remove you from this list of updates.
1) Temporary Housing Project 
Final approval from the Province of B.C. was received to expand the land leased area for the temporary housing project for team members of the hill, which is located next to the maintenance shop. There are now 89 additional beds for resort team members in the two expanded bunks installed in this area. Without this expanded accommodation for team members we would not have been able to open the resort for the 2017/18 season.
2) Permanent Housing
SMR will require accommodation for an additional 30-50 team members each season for the next 5 years. We have had many challenges establishing accommodations at the hill for team members and see this as a challenge for the next 5 seasons until such time that we receive approvals from FVRD for a permanent building to be built as outlined in the last update. SMR is looking for additional areas to expand temporary accommodation at the hill for the 2018/19 season and more than likely you will receive further notices annually as we continue to expand temporary facilities until such time a permanent facility is constructed. The planned permanent accommodation will be for up to 480 team members with expectation that half will be used immediately upon being constructed and the other half will be used as a hostel and eventually SMR will utilize this full facility over the following 5-10 years after construction. a. The permanent facility location has not been decided yet. We are still in discussion with FVRD on where would be the best location for this. When a potential site has been approved in principal by FVRD and by the province we will then pass on this information and solicit public input. A rezoning process would have to occur since the OCP is not updated. After that process, a development permit will be the next step and finally a building permit is the last step before construction could begin. We are estimating this process to take about 5 years.
3) OCP Plan
The FVRD is updating their OCP plan to match the plan that has taken 9 years of public consultation to receive approval. We were updated at the beginning of this year that this should be completed close to the end of 2017; however, it seems that this will be closer to the end of 2018. The impact of this delay is that any application for development in Hemlock Valley will have to go through a rezoning process first which will unfortunately add a year or so of time to any development process within the current CRA.
4) Park and Ride
We have applied for a Park and Ride site half way up the mountain where the dirt road begins and the pavement ends. This application was submitted early in the fourth quarter. To date we have not been able to get a response to this application. These lands are outside of our CRA and as such the same process as the initial approvals we received for the CRA are in place. If successful, this process could take up to 5 years. We are hoping that we may be able to speed this process up as all parties are currently in support of this project, including Sts' Ailes, FVRD, and the Province. Our number one complaint of guests coming to the hill is the road so if we can eliminate the worst part of the road trip for our guests then this may assist in improving their experience moving forward.
5) Road Update
We are working with the Ministry of Highways on the following items: a. Currently the road is categorized as Class 1 road for winter and Class 4 for summer. We are working to improve the road classification for summer to be able to include more dust control, grading and other improvements.
b. Considerations to fund paving the road include the following:
i. Ski lift ticket sales.
ii. Resort fees.
iii. Road tolls.
iv. Forestry contributions.
c. SMR invested $750k alongside the Province for $1.5MM to improve the current road but most of these improvements were damaged by traffic from the logging companies that utilize the same road to access their logging contracts. The province was looking for $4MM from the community of Hemlock Valley and SMR as a contribution to pay for the approximate costs of $8-10MM to pave the balance of the dirt road to the mountain. We are revisiting this with the new Provincial government to see if this can be renegotiated to a reasonable number and we are studying how we may be able to eventually achieve the goal of paving the balance of the road. Ideas and input are welcome.
d. We are studying the current classification for requiring chains vs. requiring snow tires to go up the mountain.
6) Recreation plan for CRA
We have initiated this consultation process from the Ministry of Forests/Parks and Recreation as progress was stalled. There are over 50 groups and associations to consult with to submit a recreation plan to the province. We will begin in the first quarter of 2018.
7) Chair lift
We have purchased a high-speed quad chair from Europe and it has now arrived in the lower mainland. Work has started on the certification process of all electronics and motors for the chair to receive CSA and B.C. safety approvals. We expect this process could take up to 6 months and there are many further steps in engineering and installation procedures to complete over the next 6-12 months. We hope to install this chair in the summer of 2019.
8) High Speed Fiber Optics
SMR made a significant investment in the installation of premium fibre optics to the main lodge and we set up an antennae network to cover Hemlock Valley with Wifi. There is now free basic service throughout the resort area and for high speed service there is a small charge. Beginning Jan. 1st we will offer the new high speed fibre-optic wifi service to residences on the mountain. The cost of the service for those who are interested will be $200 for purchase of an antenna and a monthly fee of $80.
9) Further projects
The following items did not get completed this summer and are slated as priorities for the summer of 2018:
a. Expansion of snow shoe trail around Mount Klaudt,
b. Addition of temporary parking lot 4.
i. All surveys now completed.
ii. RAR assessment is completed.
iii. Applications have been submitted to FVRD and the Province.
c. Further expansion of the tube park.
d. Expanded facilities for guests of tube park around parking lot 3.
Feel free to contact us with any questions you may have and any future ideas that we could implement to improve your experience at
Hemlock Valley.Management team of Sasquatch Mountain
Mountain: 
20955 Hemlock Valley Rd, Hemlock Valley, BC V0M 1A1 Ph: 604-797-4411
Head Office: 
#210 ~ 8399 200th St, Langley, BC V2Y 3C2 Ph: 604.882.0808