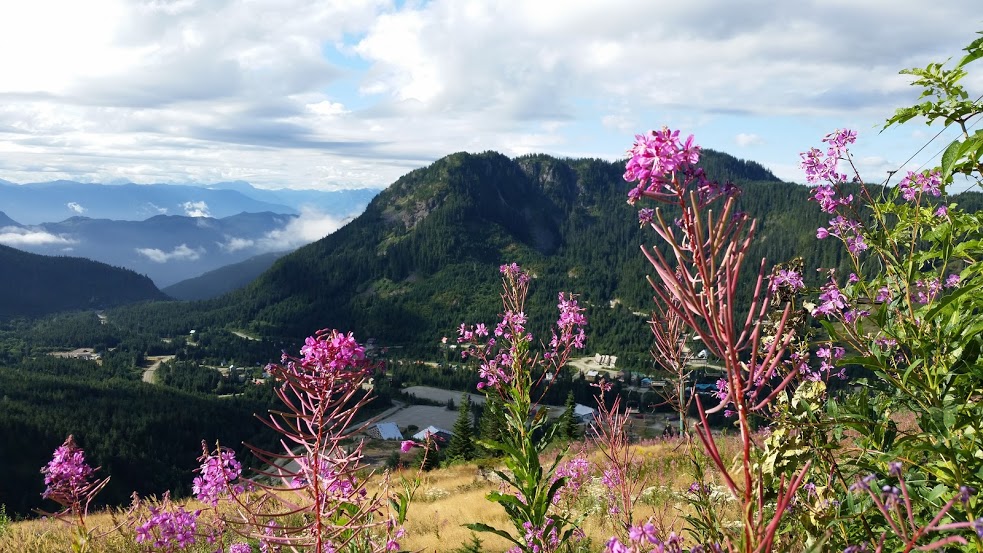 Snow-capped peaks, green trees, winding creeks and happy people. For many of us, Hemlock Valley is where we feel most alive. We can see, smell, feel what makes life better in the mountains every time we're lucky enough to make it up Hemlock Valley Road without losing a muffler. It's what keeps us coming back. It's what charmed us all into investing thousands of dollars, hundreds of thousands, even more into this rustic hideaway. It's so we can buy or renovate a property, a condo, a townhouse or a dream chalet. We're each building a home in the hills because we value Hemlock Valley, our little alpine paradise.
The village is getting more outside attention every year. Most notably since the rise of Covid-19. Local owners who offer their homes as short-term rentals have reported growing numbers of first-time visitors as of 2020. This adds to a swelling list of admirers of the mountain, people that fall in love with the outdoor activities, the indoor comforts, the escape from life down below.
Real estate prices have been climbing and new builds are popping up, adding numbers to the community and increasing demand on utilities, roads and emergency responders.
The plans for Sasquatch Mountain Resort's expansion came ahead of the pandemic and as it pushes closer to construction, it should in all likelihood bring more visitors into Hemlock Valley. This will open the door to new opportunities for other forms of economic expansion and less transient population growth. Unsurprisingly, this will also further intensify the burden on our already struggling services.
Growth is an attractive prospect for many homeowners and investors. But it does not come without struggles and pains.
There are many varied businesses, agencies, indigenous people and government bodies that must all somehow keep each other abreast of what the other is doing, when the best time to build is, where the greatest needs will be, who is most affected and how?
It's daunting for individual homeowners to penetrate this crowded party, stay informed and make sure that their needs and concerns are heard before so much of what makes Hemlock Valley special to them is irreversibly lost.
That's why the Hemlock Valley Homeowners Association was first organized 30 years ago this August 6th. Since 1992, the HVHA executives and directors have volunteered their time to build strong connections with Hemlock Valley stakeholders, to make the concerns of Hemlock Valley homeowners heard and to help develop a desirable, sustainable path to growth that will increase homeowners' financial investments, better our village services, enhance our overall enjoyment on the mountain and cultivate a refreshing and long-lasting sense of community.
Each year since 1992, the HVHA has invited homeowners to come to their Annual General Meeting to be brought up to date on what's happening in and around Hemlock Valley by volunteers and stakeholders alike. And each year all of your HVHA volunteers step down from their positions in the association so that registered Hemlock Valley homeowners can choose who will represent them in the year ahead. Homeowners that are eager to contribute and willing to volunteer their services are requested to come forward and add their name as potential directors.
Marking the HVHA's 30th year is special. But also noteworthy is the association's changing of the guard at the upcoming AGM. We have four executive positions that will be vacated and three indelible members that will be retiring after first taking the initiative to contribute so many years ago.
Hanging their hats in 2022 will be:
– Brian Murphy
Brian has been a HVHA volunteer since 1993 and our President three separate times. He's also been in the role as "Past President" twice and Vice President once (as far as anyone can remember). Brian's been on the executive for 25 years! In that time, he made substantial contributions to Hemlock Valley's very first OCP, back in 2000. He was a respected voice during tumultuous times with the ski hill's major changes in the 2005-07 era. And of course, he was there again with the village's second OCP that's been recently approved in 2022. It's his intention to continue for a year longer in the HVHA as Past President (for the third and final time) to help our new President take the reins.
– Carrie Murphy
Carrie has been a volunteer since 2009 and took on the reigns as HVHA Secretary straight out of the gate. She's been a dedicated member of the HVHA executive for 13 years.
– Erna Brkich
Erna has played a large part in the HVHA since 2008 and has been our Treasurer for the last 12 years. She has worked hard to oversee the management of the HVHA's financial affairs along with maintaining records of our membership in all that time. She's also planning to assist with the transition to a new Treasurer as soon as another keen volunteer fills this essential role.
Up for election this AGM will be the position of President, Vice President, Secretary and Treasurer. Think you have the expertise to fill these big shoes? Are you self-starting, enthusiastic and ready to serve your community? Then step up and be counted at this year's AGM, HVHA's 30th year!
The 2022 Hemlock Valley Homeowners Association Annual General Meeting will be held at the Sasquatch Mountain Resort day lodge this August 6th in tribute to the HVHA's creation three decades ago. There are three guests that were invited to speak at the meeting this year. They are Fire Chief, Ken Harbord, SMR's Milo Buckingham and Brian Murphy will give a short talk about HVHA growth and role in the community.
The Hemlock Valley Homeowners Association is funding the meal for homeowners and invited guests (alcohol not included) requesting donations at the door.
Please RSVP your spot at the AGM to infohvha@gmail.com by July 28th.
AGM Registration: 10:00am
AGM Meeting: 10:30am
Break: 12:00pm
Sts'ailes Dance Performance: 12:30pm
Meal: 1:00pm